During the Stony Live period from June 6-12, Gallery Live will transform High Street, Stony Stratford into a walking outdoor gallery.
Shop and business owners along the High Street, Stony Stratford, will support artists by having their work in their windows.
Along with the artwork, there would be information about the artist, the cost of the artwork, and how to purchase. Visitors will have the opportunity to follow a map to indicate where the works are and in which shops they can be found.
The live gallery will run from June 7 for one week, with a private opening party between June 7 from 7-9 p.m. Spectators will have the chance to meet the artists and vote for the favorite work of art.
Art tours will also take place throughout the evening, so people have the chance to learn more about the different artists and their work.
The artwork will be on display in shop windows on the High Street for a week between June 6 and June 12 and available 24 hours a day.
Tuesday the 7th will be "Turn Stony Red Day" using the red dot symbol of a sold work of art, where visitors will be actively encouraged to put their money where their mouth is and purchase the work they love.
No commission is taken from the artists so they can come up with great deals on their work and a donation will go to Stony Live who made this event happen for every work sold.
Debra Danu Matthews is the brainchild of the project and leads and funds this event with the aim of broadening support for artists and highlighting a growing lack of independent galleries and opportunities locally.
Here's what she said about the project: "With an artist background and involvement with pop-up galleries in the past, I had a vision that you could turn the main street of my hometown into a gallery in It seemed like a simple idea, but logistically it was a huge field to work with and the only way to make it work would be to have the artists exhibiting their work working together so that it happen.
"As we approached Stony Live I asked if they would be interested in pushing this further to win if there was interest and if there would be that support at the stores giving their valuable storefronts to the I was blown away by the interest and support from stores, with one or two offering their entire window to others giving us full sections.
"I appealed to local, Milton Keynes and local artists via Facebook and also approached several I knew of their work to see if they would be interested in showing at the event. The deal being that we let's all work as a team, be responsible for hanging their own work in their designated space, actively promote the event, and be a true collective working together to make it happen.
"16 Stunning Artists have now been selected, the work is incredibly diverse, so everyone who visits the event will find something to interest them."
Debra Danu Matthews is an established versatile artist and art consultant based in MK. As an artist she has exhibited extensively in the UK and has been the subject of a BBC documentary 'Art Pause' as well as a number of national editorial articles.
The other hat Debra (pictured below) wears is as an art consultant who works with commercial and private clients where she finds work for her roster of artists as well as her own designs.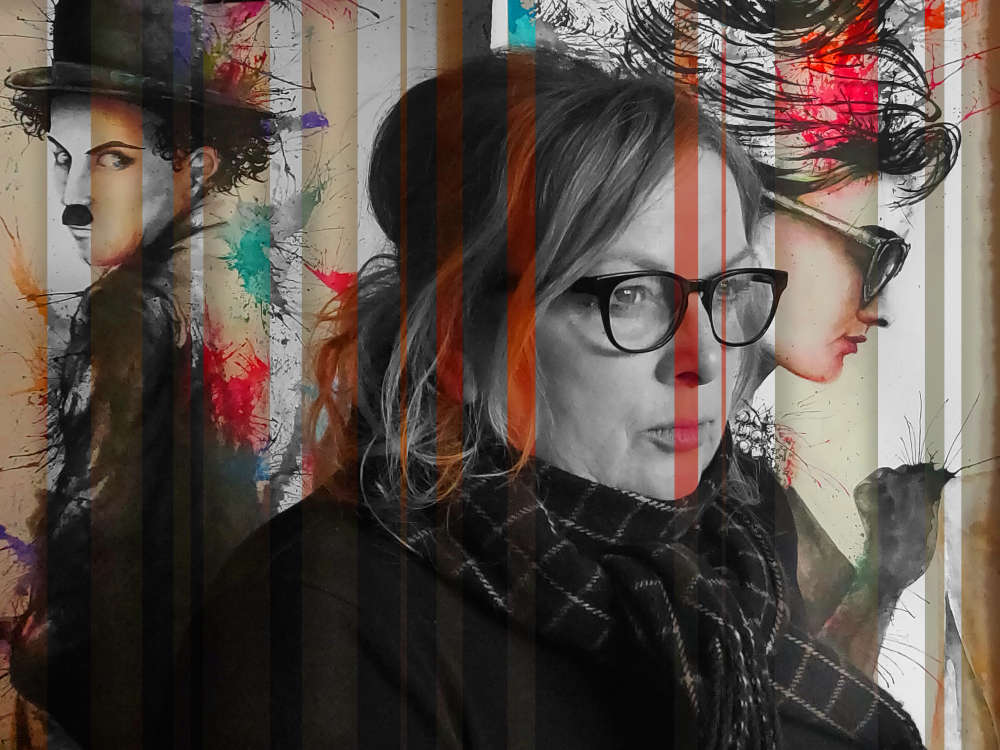 "With my involvement in various pop-up galleries, community art projects and managing gallery space and artwork for the conservatories, I feel I have the right skills to achieve this."
For more information about his work, you can visit him website.
The 16 participating artists include:
Steve Urwin
Annabelle Shelton
Sally Luff
Debra Danu Matthews
Diana Tonnison
Shelly Wyndebank
Barrington Lines
Barry Blake
Hanalee Vaike
Roddy Clenaghan
Victoria Holton
Sharon Douglas
Trevor Jevons
jenny fisk
Chris Howard
Melanie Watts
Hanalee Vaike
Stores confirmed to participate so far include:
Rag shop
French case
Pre-loved-recovered
DW Roberts
Coffee latte
Christos
Browns
Casings
Milton Keynes Veterinary Group
Skills
Willis Flowers
On the main street
Woodstock Bakery
Carpet
Rohan
The big ice cream
Works that will be exhibited at the event include: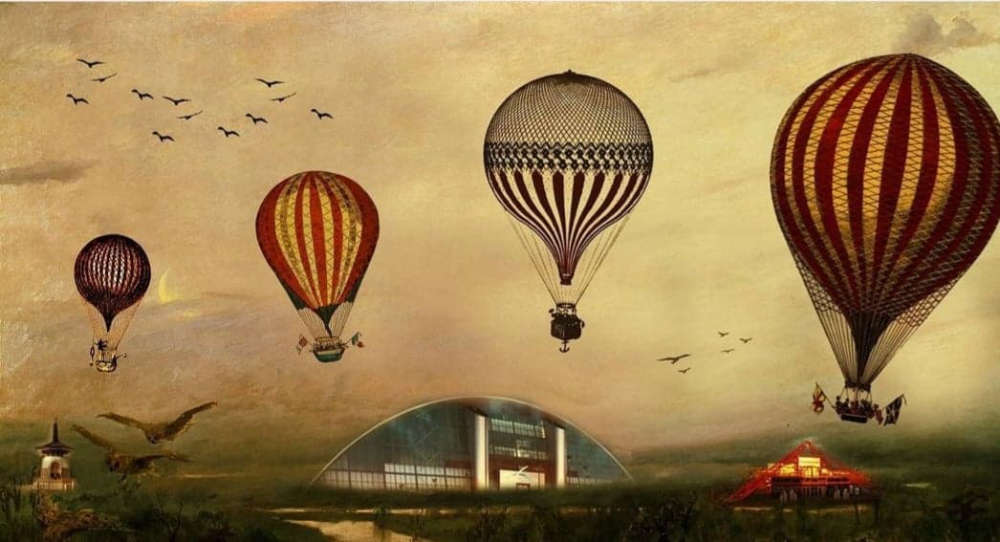 Chris Howard is a digital artist and has been successfully designing and illustrating book covers for many years.
This year he worked on a project, among other things, imagining an alternative vision of Milton Keynes in these imaginative, intelligent, beautiful but sometimes dystopian images.
Gallery Live is delighted to present this work publicly for the first time.
To see more of his work, you can find him at instagram.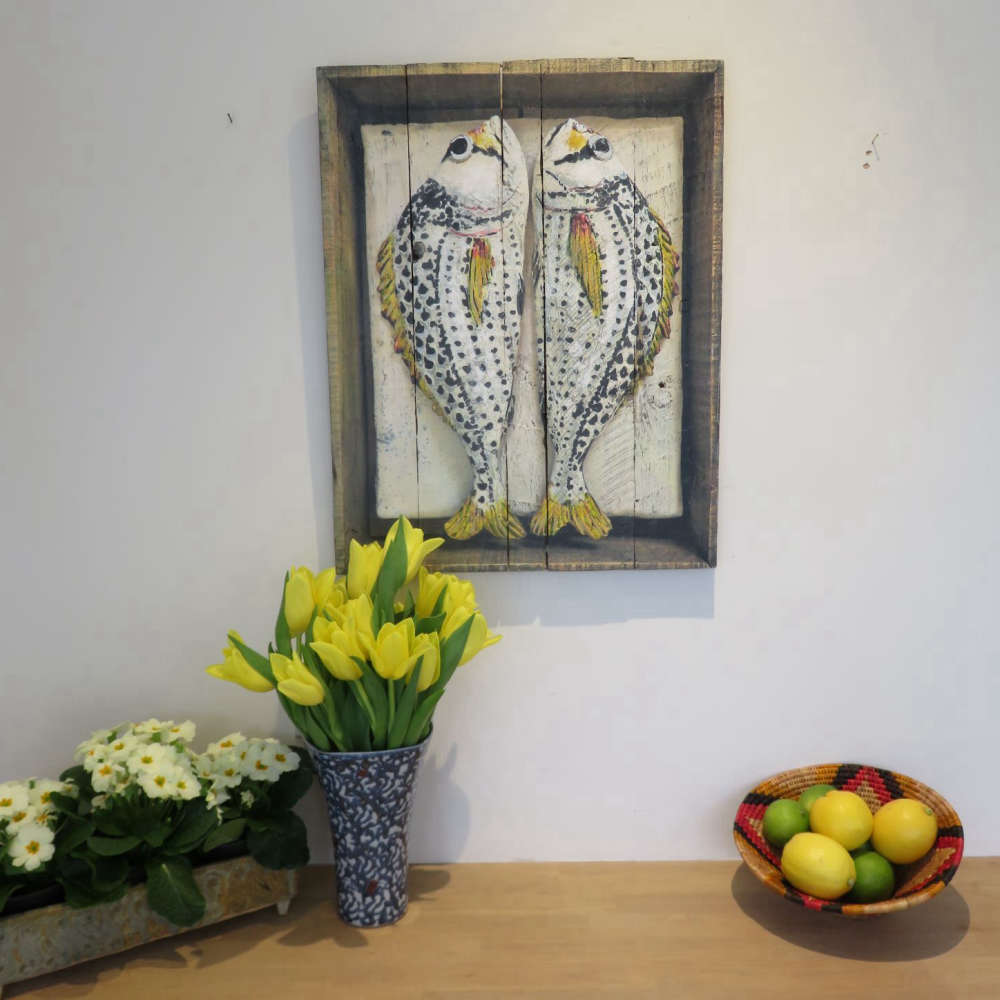 Diana Tonnison's colorful artwork is inspired by the fresh produce of fish, fruit and vegetables from local markets at home and abroad. His still lifes are inspired by fresh fish and vegetables on the kitchen table waiting to be prepared for a delicious supper.
Diana is a ceramic artist and has owned a professional studio in Hanslope since launching her ceramics and paintings in 2007. In addition to her ceramic wall art, she also produces unique artwork on reclaimed wood panels. These images are all from his ceramic murals which are professionally photographed and then expertly digitally printed onto handmade wood panels. All the textures and grain of the wood giving a lightly distressed finish adds character to the piece. After the printing process, Diana embellishes the image with acrylic and finally a matte varnish protection, making them ideal for a kitchen or dining room to easily wipe clean. Although these signs are a signed limited edition of 30, each one is unique with the hand embellishment and wood textures. All are signed and numbered. A wood certificate is attached.
Diana sells her work all over the world, from America to Australia! Liberty of London has stored his ceramic art, and galleries in West Sussex, Cornwall and Scotland display his work. She attends the Handmade in Britain art and design fairs and online store, and will be exhibiting at Celebrating Ceramics in Waterperry, Oxford, July 15-17, 2022. She also sells from her studio, which has a large exhibition space. She always welcomes visitors, please call ahead, website for contact details www.dianatonnison.co.uk.
You can find more artwork previews before the live gallery here.