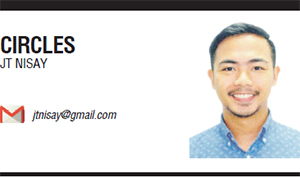 THE recently concluded Metrobank Art and Design Excellence (MADE) 2021 jury from the Metrobank Foundation Inc. (MBFI) expressed their high hopes for the future of the Philippine art scene.
Composed of artists and other established figures in related fields, the judges of this year's competition sifted through 701 entries, the highest tally in the past decade. The judges then identified eight Filipino painters and sculptors as winners.
"With the current generation of young artists pioneering new ways of seeing and doing, we look forward to a bright future," said final jury chair Toym Imao, award-winning multimedia artist and UP faculty member. College of Fine Arts.
This year's MADE winners are:
SCULPTURE RECOGNITION PROGRAM
Grand Prize Winner: bungkag by Kathleen Sareena Dagum
Special quote: Nakakabinging Katahimikan by Tyrone Dave Espinosa, and Isang Pangarap ang Managinip by Carlo de Laza
PAINT RECOGNITION PROGRAM
Grand winner in the oil/acrylic on canvas category: Between heaven and earth by Ariosto Dale Bagtas
Special quote: Uncensored error of faith by Clark Manalo, and Binyag sa Landas-apoy by Mark Anthony Laza
Grand winner of the Watermedia on Paper category: Haunting moan of chaos by Lymuel Bautista
Special quote: Lucas 21:11 by Crispo Manquilla
The grand prize winners each received a prize of 500,000 pesos, while those conferred with the special citation received 100,000 pesos. All winners also received the Mula Glass Trophy, designed by Noell El Farol, winner of the 2009 Metrobank Award for Achievement in Sculpture.
Winners were also welcomed as members of the MADE-Network of Winners, the organization of past winners, implementing fee-based projects that reach out to marginalized sectors. To date, more than 400 visual artists and design professionals have been recognized. Past winners include Elmer Borlongan, Mark Justiniani, Jan Leeroy New, Alfredo Esquillo, Andres Barrioquinto, Yeo Kaa and Cedrick dela Paz.
According to MADE 2021 juror Daniel dela Cruz, a sculptor and founding member of the Visual Arts Helping Hands Foundation Inc., he looked at the general uniqueness of an artwork, outside of its technical aspects. For juror Dindin Araneta, co-founder of Art Fair Philippines, examining the artist's influences was equally important.
The works are presented in an ongoing virtual exhibition, titled Spectre: The Art of Possibilities. The show runs until today, September 21, at www.madeartdepot.ph.
"This year's selection does not disappoint in the range of styles and themes represented," shares juror Rica Estrada, who is also the exhibit's curator. "We see paintings that show a sophisticated use of color and works that require a high degree of technical skill. Figurative works still dominate much of the selection, as do works that present the social hardships and harsh realities of everyday life. The paintings and sculptures speak of anxiety, loss of livelihood, worries about the future, depression, stress, difficult family situations and the act of keeping afloat.
The rest of the jurors for 2021 MADE were intermedia artist Mark Salvatus and interdisciplinary artist Josephine Turalba. The late visual artist Leo Abaya also served on the jury until his death in May.
"Even though we may be in the darkest of times right now, I often quote Bertolt Brecht: 'Will there be singing in dark times?' I believe so," Imao said. "I've seen this kind of art from young people right now. This is the important role that we must fulfill. We must sing of the dark times. And once we conquer it, we must sing the victory and sing the future stories that are essential to be shared with a wider audience.
"It's really a moral responsibility of every artist to respond to these times, to be given a gift," he added, "a very powerful gift of imagery that can touch hearts, can reach a wider audience , from scholars to non-scholars. We have a very powerful media and we must use it to help our compatriots to survive this pandemic, to survive the kakistocracy that we currently have in our country.