For five years now, the Sydney Modern Project has been underway: the multi-million dollar expansion and renovation project that is set to transform the Art Gallery of NSW, that is. Originally announced in 2017, officially given the green light in 2018 and revealing its first commissioned artworks in March 2022, it will transform the Sydney institution into a two-building art museum – and nearly double its space in the process. — with the cost of the $344 million overhaul to come to fruition.
This is the old news surrounding the Sydney Modern Project. The news: it will open its doors on Saturday, December 3 this year. So, Sydneysiders, you now have a summer date with a brand new gallery. And if you live elsewhere in Australia, you now have an excuse to head to the capital of New South Wales to close out 2022.
Here's what's in store: a new free-standing building that spans 7,830 square meters, as designed by Japanese Pritzker Prize-winning architects SANAA (with Australian architect Architectus as executive architect). Designed to be light, airy and open to its surroundings, it will include a gallery dedicated to Aboriginal and Torres Strait Islander art at the entrance level. Venture down below, however, and Sydney Modern Project will also house a massive underground art space that will be used for special commissions and performances, and which happens to be repurposed from a disused naval oil tank from the Second World War.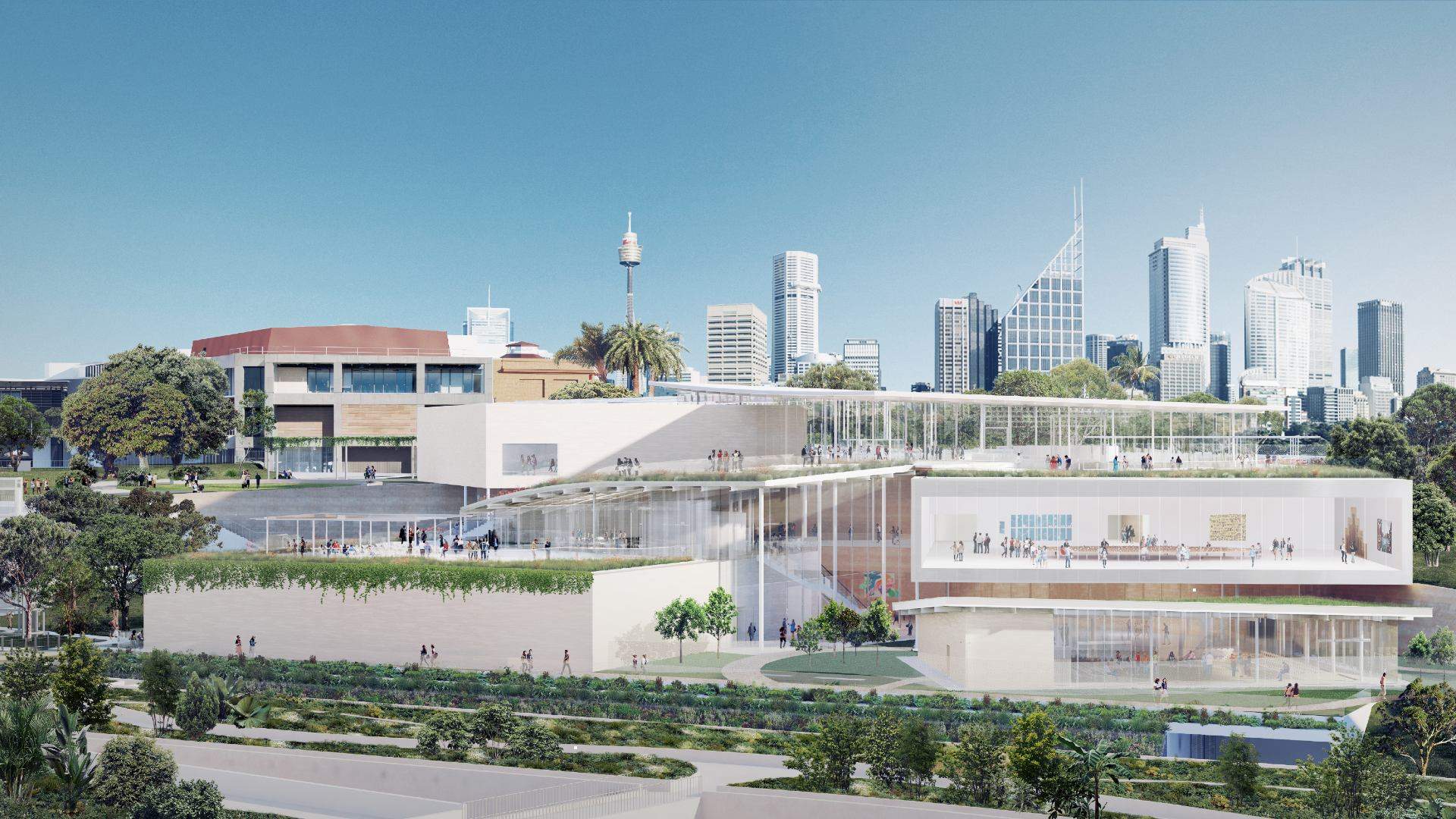 Funded by $244 million from the NSW Government and $100 million raised by private donations, the project also includes a new public art garden, as well as a redesign of the original historic AGNSW building. Expect new pools, greenery and public spaces to join the cultural institution's longstanding gallery forecourt – and its entire collection will also be relocated.
Artistically, nine artists have been recruited to create works for the opening of the Sydney Modern Project: Yayoi Kusama, Lorraine Connelly-Northey, Karla Dickens, Simryn Gill, Jonathan Jones, Richard Lewer, Lee Mingwei, Lisa Reihana and Francis Upritchard. Ranging from enormous works of art by First Nations artists to intricate installations worked into the architecture of the building, the creations will be displayed on site both indoors and outdoors, some of which can be viewed by the public. Day and night.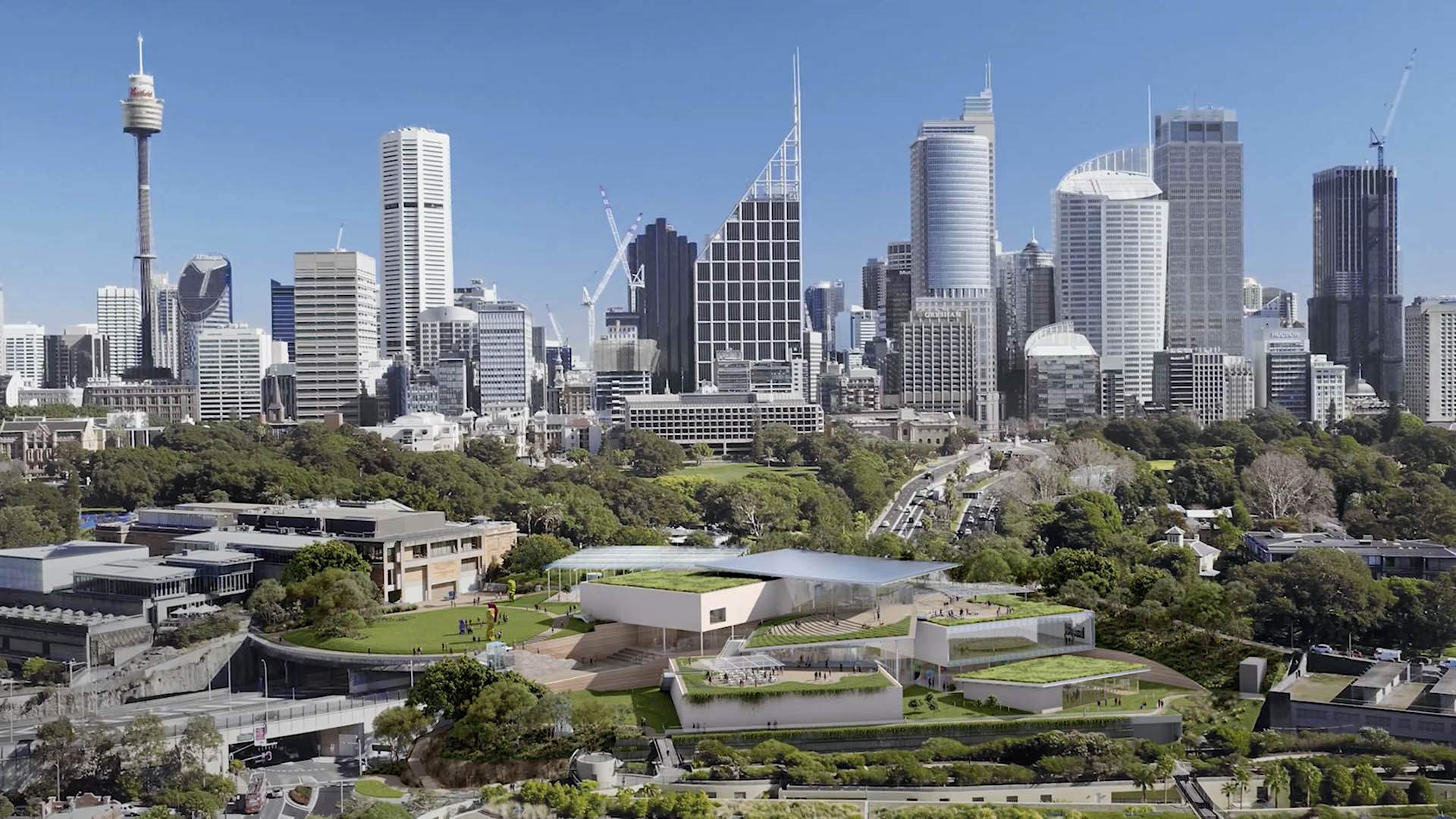 Announcing the opening date, Art Gallery of New South Wales director Dr Michael Brand said "all eyes will be on Sydney when our new building opens at our beautiful Gadigal site. Country overlooking Sydney Harbour.Our new art museum campus brings together art, architecture and landscape in spectacular new ways, providing visitors with artistic and cultural experiences only possible here.It truly is the world seen from Sydney.
"We look forward to sharing our dazzling new stage for art. It will be a place of generosity and inclusion where contemporary art is presented in the context of historical art – a place where everyone is welcome. ", Brand added.
A big goal of the new spot: to allow the gallery to "engage our audiences and work with our artists in exciting ways," explained AGNSW Deputy Director and Director of Collections Maud Page.
"When we open in December, visitors will experience art across our campus – indoors and outdoors – from inaugural installations in our new building to fully relocated galleries in our existing building. Our collection will be accentuated by new art commissions that are contributing to important global conversations of our time from our place here in Asia Pacific," Page said.
The Sydney Modern Project will open on 3 December 2022 at Art Gallery Road, The Domain, Sydney. For more information on the project, visit AGNSW website.
Images: Rendering of the Sydney Modern Project by Kazuyo Sejima and Ryue Nishizawa / SANAA. © Art Gallery of New South Wales, 2021. Top image showing Taloi Havini Habitat 2017 © Taloi Havini.
Posted on April 27, 2022 by
Sarah Ward